TEGS Asia Sdn Bhd
JB Office & Demo Showroom:
92, Jalan Seroja 39,
Johor Jaya,
81100 Masai,
Johor, Malaysia.
TEL: +607-3596818
FAX: +607-3860613
TEL: +6019-7420099
(B.L)
TEL:
+6016-7951778
(Eddie)
TEL:
+6012-7792930
(B.Y)
bryan.lim@te-gb.com

eddie@te-gb.com

bryan@te-gb.com

marketing@te-gb.com
ashanair@te-gb.com
Factory Address:
Jalan Ban Foo,
Ulu Tiram,
81800 Johor Bahru,
Johor, Malaysia.
Puchong Office & Demo Showroom:
G17, Jalan Puteri 4/7A,
Bandar Puteri Puchong,
47100 Selangor, Malaysia.
TEL:
+603-80520108
FAX:
+603-80526818
roy.chan@te-gb.com
chris.chuang@te-gb.com
Penang Sales Office:
chris.chuang@te-gb.com
Singapore Sales Office:
bryan.lim@te-gb.com
Thailand Sales Office:
eddie@te-gb.com
Jakarta/Indonesia's Enquiry
bryan@te-gb.com
Air Pad Machine
Packaging Machines --- Cushioning Airpad Machine ---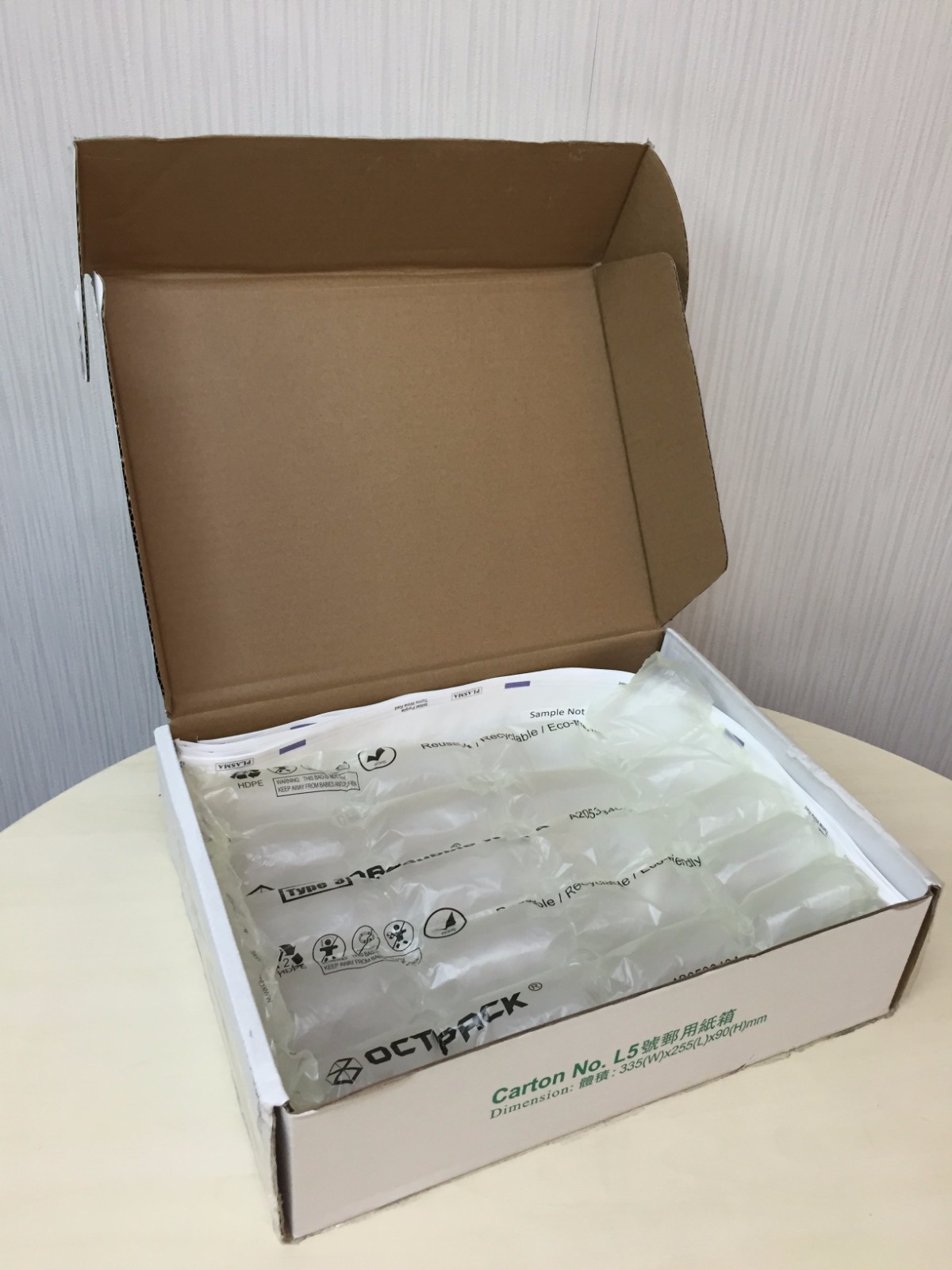 AirOne ® Inflatable Cushioning System

AirOne® Inflatable Cushioning System is designed to protect the your products during shipment. Multiple type of airbag is ideal to fit into different packaging needs. Thanks for the innovative functions and big screen control panel, it provides our customers to maximize their productivity and minimize the cost.
Features and Benefits:
Unsurpassed speed – The production rate of AirOne® is at 60feet (18m) per minute.
Cost-effectiveness – You are not only saving the storage cost, but also have a money-saving benefit on the shipping cost obviously.
Eco-Friendly - AirOne® is comply with the RoHS standard and it is also Reusable, Reduceable and Recycable.
Ergonomic design - AirOne® can be operated by an optional pedal, it is easy and ideal to integrate at different packing line.
User-Friendly – Only One minute training is needed. Your packer will definitely give AirOne® a "Like".
Specifications :
Grading :

Industrial-Strength

Dimensions :

L19" x W14" x H16.5" (500 x 360 x 420 mm)

Weight :

42 lbs (19Kgs)

Output rate :

60ft (18m) / minute

Super Strength® Airbag Film :

Type 1 : 4" Tube
4" x 8" x 2950ft (100 x 200 x 900m)

Type 2 : 8" Tube
8" x 8" x 2950ft (200 x 200 x 900m)

Type 3 : 13" Bubble Wrap
13" x 16" x 1000ft (330 x 400 x 300m)