TEGS Asia Sdn Bhd
JB Office & Demo Showroom:
1, Jalan Ekoperniagaan 2/6,
Taman Ekoperniagaan,
81100 Johor Bahru,
Johor, Malaysia.
TEL: +607-5

54 3818

TEL: +6019-7420099
(B.L)
TEL:
+6016-7951778
(Eddie)
bryan.lim@te-gb.com

eddie@te-gb.com

marketing@te-gb.com
Factory Address:
Lot 11688, Batu 8-1/2,
Jalan Serom,
Sg. Mati,
84400 Tangkak,
Johor, Malaysia.
Jerry Cans and Drums
Industrial Products --- Jerry Cans And Drums ---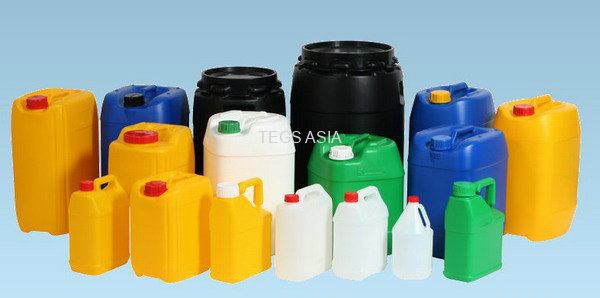 Jerry Cans and Drums

Jerry Cans and Drums have been know in the market for many year. it is proven in its performance in the packaging Industries for containing and storing of food & beverage,agricultural, lubricant, electronic & chemical products.
Jerry Cans and Drums provide the perfect solution for reliable and secured packaging, storing and distribution during transportation.
It is designed with good stackability features as well as leak-proof airtight and safety seals which ensure non contamination of content to the users.
It has a strong body to withstand impact during handing. In short a user-friendly and reliable product suitable for all industries.
Our Jerry Cans & Drums can come in any colour, in addition to the standard colour available depending on a minimum order quantity.